Posted on 2016-11-08 19:56:40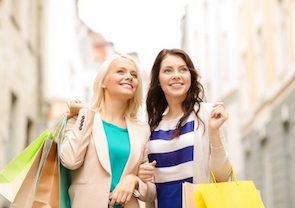 Bargains abound on Black Friday, Cyber Monday and throughout the holiday season. Who doesn't love a good bargain? But there are credit traps lurking behind those bargains. Beware of these credit traps that can put a damper on on the holidays . . . and even your credit score in 2017.
Overspending
There is no denying it. Consumers spend more when paying with a credit card instead of cash or a debit card. Is that really a surprise? Credit cards are just so convenient. Avoid overspending by
showbox app
setting a budget ahead of time and, ideally, paying with cash to ensure you stick to your budget. When January rolls around, you'll be glad you did.
Maxing Out Credit Card Accounts
Can't resist the convenience of plastic or don't want to miss out on credit card rewards? As you charge away, keep in mind your credit score will take into consideration the percentage of your credit card limits that are in use. Try to keep the balances below 30%. If you exceed that, pay down the balance before your statement closing date so that a lower balance gets reported to the credit bureaus.
Check Your Credit Score Before Holiday Shopping
Identity Theft
Identity theft
will be alive and well throughout the holiday season. Stay alert. Be aware of your surroundings. Don't sacrifice convenience for security. Also realize that many bogus charities come to life this time of year. Do your homework and research charities before donating and especially before handing over your personal information.
Opening New Credit Card Accounts
It can be tempting to open a new credit card account when you are offered a discount on your purchases, but think twice. Do you need another credit card to think about? Your
credit score
could take a hit when prospective creditors check your
credit report
or credit score, too. If you weren't already planning to open a new account, don't be lured in with a special offer for holiday shopping.
Emotional Spending
Don't let emotions rule the day when holiday shopping. Stay focused on January. What is your situation going to look like then? Will you be struggling to pay bills because you overspent? Will your credit score take a hit because your spending was out of control? Everyone loves a bargain. Keep these tips in mind to ensure your bargains don't come back to haunt you—or your credit score—in 2017.
Improve Your Credit Score. Free Consultation.
Proven Results. (877) 882-2256