Identity Thieves Love Tax Season
Posted on 2015-02-19 08:00:52
Identity theft tax refund fraud is a growing epidemic with serious consequences. It now accounts for nearly half of all identity theft complaints filed with the Federal Trade Commission. You become a victim of identity theft tax refund fraud when someone uses your personal information, such as your Social Security number, to file a fraudulent tax return in your name, claiming a tax refund.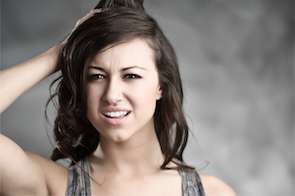 Unfortunately, it's fairly easy for anyone to file a fraudulent tax return with just a Social Security number. The IRS is in a constant battle to stay one step ahead of thieves who see tax fraud as easy money. Because it is so easy, it's a crime that attracts drug dealers, gangs, prisoners and others who play it like a lottery. They may file 9 returns that get detected, but hit the jackpot with the 10th one. With e-filing, it's easy to automate the process. By using bank accounts that are opened and closed with ease, it's fairly easy to stay one step ahead of the law.
See Your 2015 Credit Score in Seconds.
The Consequences
If an identity thief beats you to filing your tax return, your first clue may be receiving a letter from the IRS telling you that a return has already been filed. The nightmare has just begun. Your real return will have to be filed manually. You will eventually get the refund you are due, but it will take longer—much longer. It typically takes the IRS 312 days to resolve tax-related fraud cases. The nightmare may not end with your tax return. Your personal information may also be used to commit other types of identity theft such as obtaining credit in your name, taking out a mortgage, getting health insurance or a job, or even declaring bankruptcy. Your credit score can tank overnight.
Precautionary Steps
It is worth taking precautionary steps to reduce your risk of becoming an identity theft tax fraud victim.
File early.
Tax thieves know they have to file before you do. Don't procrastinate. Bite the bullet and file your tax return early.
File smart.
If you mail your tax return, deliver it to a post office. Never leave a tax return in your mailbox for pickup by a mail carrier. If you file electronically, be sure to use a secured network. Don't file from a public network such as a coffee shop.
Be alert to scams
. Don't fall for fake communications from the IRS. The IRS will not email you asking for personal information.
Improve Your Credit Score. Free Consultation. Proven Results. (877) 882-2256