Credit Report Mistakes Can Pull Your Credit Score Down
Posted on 2015-03-05 08:00:46
Imagine this scene. You've been keeping your eyes out for a deal on a new car. You're a savvy shopper, and you've finally found the one you want. It's time to negotiate with the dealer. The negotiations don't go as smoothly as you thought they would. You are offered a less-than-optimal rate on a car loan. How can that be?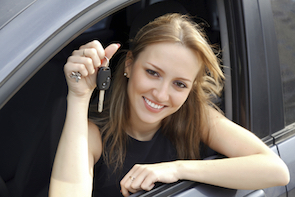 It could be that a credit report error has caused your credit score to drop. Does that really happen? You bet it does. Credit report mistakes are more common than most people think. The Federal Trade Commission reports that 1 in 20 Americans has an error on at least one of their credit reports. Five percent have an error serious enough to affect access to credit.
See Your 2015 Credit Score Instantly.
Think about the ways a credit report error can hurt you: • It can hurt your ability to get a credit card. • It can affect the interest rate you pay for loans. • It can hinder your qualifying for loans including mortgages. • It can affect your ability to rent. • It can affect your access to wireless service or utilities. • It can even affect your ability to get a job or promotion. Credit reports are dynamic summaries of your credit history. Creditors are routinely updating their information with the credit bureaus. What looks like a squeaky clean credit report today could have a mistake—or fraud--on it tomorrow. What is a consumer to do? Know what is on your credit report. Just about everyone who has used credit has a credit report, yet many people have never looked at theirs. Many others look once, then forget about it. There is too much at stake to not know what your credit report says about you. Credit monitoring offers an easy and affordable way to stay on top of your credit report. While you go about life, your credit report is monitored daily. Whenever there is a significant change that you should verify, you are alerted. If you are aware of the change, no action is necessary. If it's a mistake or fraud, you have put time on your side for taking action to get your credit report back to a true reflection of your credit history. Don't put off checking your credit report or credit score because you are afraid of what you will find. Knowledge is power. Maintain an accurate credit report to help you achieve your financial goals.
Improve Your Credit Score. Free Consultation. Proven Results. (877) 882-2256