5 Reasons Not To Ignore Your Credit Score
Posted on 2015-03-11 09:00:18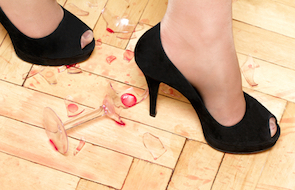 Maybe you have no plans to make a major purchase, so you see no reason to think about your credit score. That could be a costly mistake. Here are five reasons not to ignore your credit score. 1. Lenders use credit score to determine your credit risk. You will likely be offered better credit terms, including a lower interest rate, if you have a good credit score. Over time, that means more money in your pocket rather than the lender's. 2. Credit scores matter for more than credit. If you think your credit score doesn't matter unless you are planning to apply for credit, think again. Credit scores are used by many entities to make yes/no decisions about you. Landlords review your credit when considering a lease agreement. Employers may look at your credit report as part of the application process, whether for a new position or a promotion. Utility companies, insurance companies and others may review your credit before offering service.
See Your 2015 Credit Score in Seconds.
3. Building a good credit score takes time.
Your credit score is intended to measure your creditworthiness over time—not just over the last 30 days or 60 days. Increases to a credit score usually come slowly. It is credit foolishness to wait until you think you need a good credit score to work on getting one. It simply won't happen overnight.
4. You can't always predict when you will need a good credit score.
You may be well established in life, and needing credit is just not on your radar. But sometimes life throws a curveball, and credit may be the only solution to get you out of an unexpected bind. When that happens, it's too late to build a good score, and a low credit score can seriously hamper your access to credit or cause you to pay higher interest rates.
5. Ignorance is not bliss.
Your credit score is based on the information on your credit report. The old adage, "Garbage in; garbage out" applies. Credit report errors can lower your credit score. It might be just enough to push you into a different bracket where you will pay higher interest. It could be enough to hamper your access to credit. You are the only one who will know if the information in your credit report is accurate. It only takes a few minutes to check your credit report for accuracy, but it could save you money every month.
Improve Your Credit Score. Free Consultation. Proven Results. (877) 882-2256