5 Things That Won't Hurt Your Credit Score
Posted on 2015-09-11 09:00:51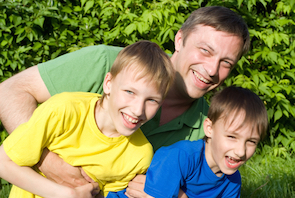 We spend a lot of time talking about things that can hurt your credit score. This article focuses on 5 things that won't help or hurt your credit score. 1. Income Whether you are working for minimum wage or are independently wealthy, your income does not directly affect your credit score. Your employer's name may be recorded on your credit report, but your income is not. That said, your income could certainly affect how you pay your bills, and that affects your payment history which is a major factor in most credit scoring models. 2. Child Support or Alimony Do you pay child support or alimony? Don't expect it to help or hurt your credit score unless you become delinquent. If you become delinquent, your account may be turned over to a collection agency. The collection agency may report the delinquency to the credit bureaus. But aside from that scenario, child support or alimony is unlikely to affect your credit score.
See Your Credit Score in Minutes
3. Utilities and Cell Phone Payments
Utility companies and cell phone companies may check your credit score before entering into an agreement with you, but they don't provide your payment history to the credit bureaus. About the only time your payment history with a utility or cell phone company will affect your credit score is if your account becomes past due and is turned over to a collection agency.
4. Rent
There are good reasons to pay your rent as agreed, but it is unlikely to help or hurt your credit score in most cases. The except would be landlords that report to Experian RentBureau. Payments reported this way could help your Experian credit score, but wouldn't affect your credit score calculated using the data in your Equifax or TransUnion credit report.
5. Checking Your Own Credit
Our favorite! You can check your own credit report as often as you want, and it will not affect your credit score one bit. We repeat: not one bit. This goes for using a credit monitoring service such as MyFreeScoreNow, too. Checking your own credit report is really the only want to ensure that the information used to calculate your credit score is accurate. If it's been awhile since you reviewed your credit report, or if you are one of the many who has never taken that step, don't put it off any longer. Check your credit report today. Too much is riding on it!
Improve Your Credit Score. Free Consultation. Proven Results. (877) 882-2256