5 Important Steps for Identity Theft Victims
Posted on 2015-09-24 16:33:12
Identity theft is the fastest growing crime in America. It is a crime that strikes victims from all walks of life. It happens when someone uses your personal information to assume your identity for personal or financial gain. Even the most careful consumer can become an identity theft victim.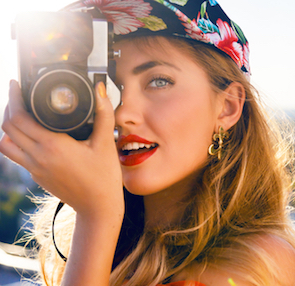 What sets identify theft apart from other crimes is that it is a silent attacker, often going undetected until an enormous amount of damage has been done. Criminals may go on spending sprees, open new accounts, apply for large loans, establish cell phone service and even file for bankruptcy or commit a crime using your personal information. Identity theft takes an enormous toll on its victims, many who have worked a lifetime to establish and maintain a good credit record. The best way to limit the damage done by identity theft is to act quickly. Here are 5 steps to take if you suspect you may be an identity theft victim.
See If Identity Theft Is Hurting Your Credit Score
1. Place a fraud alert on your credit reports.
Identity thieves will often try to open new credit using a stolen identity. By placing a fraud alert on your credit report, anyone who tries to view your report is alerted that you may be a victim of identity theft. An initial fraud alert is for 90 days and may be renewed. You only need to notify one credit bureau (Equifax, Experian or TransUnion); they are required to notify the other two.
2. Create an identity theft affidavit.
This is used with a police report (Step 3) to help get fraudulent charges removed or to stop collection calls relating to your identity theft. An affidavit may be required to place an extended fraud alert on your credit report. Go to the FTC website to download the forms.
3. File a police report.
Some police departments may not want to take a report, but be persistent. Take your identity theft affidavit with you. Request a copy of the report for your records.
4. Notify banks and creditors.
Close any accounts you suspect may be compromised. If debit cards or checks have been stolen, close the accounts and put a stop payment on any missing checks. Remember to update any records using your accounts for automatic bill payment or direct deposits.
5. Monitor your credit report.
It's important to keep a close eye on your credit report. Fraud alerts help, but they are not foolproof. If you aren't using a credit monitoring service, this would be a good time to give MyFreeScoreNow a try.
Improve Your Credit Score. Free Consultation. Proven Results. (877) 882-2256