Credit Monitoring for a Better Credit Score
Posted on 2016-02-02 08:00:34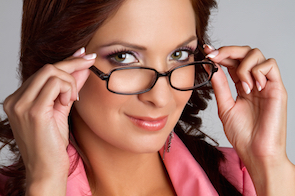 Make 2016 the year to stay on top of your credit report. Your credit report—and the credit score calculated based on the information in it—affects many aspects of your life. The obvious is that creditors will check your credit report or credit score before making a decision on a credit application. The information in your credit report can not only affect a yes/no credit decision, but it can also affect the interest rate you will pay. Who wants to pay more in interest? But the days of credit reports being strictly used for credit decisions are long gone. Today, many entities use credit reports to make decision including employers, landlords and insurance companies.
See Your 2016 Credit Score Instantly
Don't hide your head in the sand thinking your credit report and credit score don't matter. They do! And no one else is going to know—or care—if the information in your credit report is accurate. That's your job, and it's made easy with credit monitoring from MyFreeScoreNow. Your MyFreeScoreNow membership includes these important benefits: • Daily monitoring of your credit report • Alerts to significant changes to your credit report • Monthly credit score update • Score tracking of your credit score over time • Notice when someone looks at your credit report (inquiries) • Access to our extensive Learning Center Credit monitoring puts time on your side. It enables you to quickly address and correct credit report errors as they appear on your credit report so your access to credit is not compromised, and your credit score is an accurate summary of your credit history. Credit monitoring also provides a powerful defense against identity theft, a problem that has topped the Federal Trade Commission's complain list for over fifteen years. The reality is no one is immune to becoming an identity theft victim, and identity theft often first shows up on a credit report when a thief attempts to open a new credit account. Give yourself the gift of credit monitoring in 2016. Then go about the business of life knowing that your credit report is being monitored every day. Now that's a good resolution for 2016!
Improve Your Credit Score. Free Consultation. Proven Results. (877) 882-2256