6 Tips To Protect Your Identity When You're on Vacation
Posted on 2016-06-23 13:52:49
While you are on vacation relaxing and forgetting the cares of the world, identity thieves are hard at work watching for you to let your guard down. One study reported that 20 percent of consumers have had a document with personal information lost or stolen while they were traveling. Think driver's license, passport, credit cards.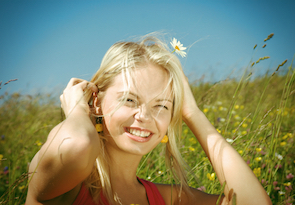 Keep your guard up while on vacation to minimize your risk of becoming an identity theft victim. Here are 6 tips to help safeguard your identity.
Beware of WiFi hotspots. Your hotel or the coffee shop down the street may offer free WiFi, but the connection may not be secure. Be especially cautious about downloading software updates from a WiFi hotspot; these may secretly download malicious software to your computer. A Virtual Private Network (VPN) offers a safer way to do business by encrypting information that passes between your computer and a wireless network.
Avoid public computers. The public computer in a hotel may be convenient for a checking out local restaurant ratings, but don't conduct private business from it. It is impossible to know what software has been installed, and the risks far outweigh the convenience.
See Your Credit Score Now
Use caution at ATMs. You may need cash while on vacation, and identity thieves know that. Their tactic? Install a skimmer to an ATM to capture account numbers and PINs. ATMs inside a bank branch tend to be more secure and are usually monitored by camera
Travel with a light wallet. Old-fashioned pickpocketing is still used by identity thieves. Don't carry unnecessary cards in your wallet that make a thief's work easier. Leave your Social Security number at home.
Wait until you return to share your vacation on social media. You may think you are sharing with trusted friends, but the truth is it is hard to know where your privacy stops and starts on social media sites. Wait until you are home to broadcast that your home was vacant.
Monitor your accounts while you are away. If possible, use a secure connection to check your bank and credit card accounts while you are away. But if your only option is an unsecured Wifi, it is not worth the risk. This could be a perfect time to try a credit monitoring service that will alert you by email to any significant changes to your credit report.
Improve Your Credit Score. Free Consultation.
Proven Results. (877) 882-2256