Credit Monitoring for Baby Boomers
Posted on 2016-07-16 02:07:54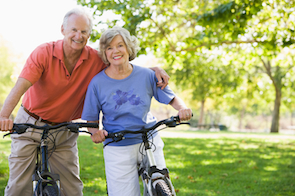 Baby Boomers are retiring at the astounding rate of 10,000 per day. That far exceeds the retirement rate of any previous generation. Baby Boomers are also far exceeding previous generations with the amount of debt they are strapped with as they enter retirement. Let's take a look at Baby Boomers entering retirement today.
Nearly half of today's retirees retire with debt.
About two thirds of those near retirement age expect to have a mortgage when they retire.
About 40% of those near retirement age expect to be paying on credit card debt during their retirement years.
Nearly 60% of Baby Boomers are providing financial support to their adult children. Many co-signed on student loans, auto loans or even mortgages, and are finding they are responsible for these debts.
See Your Credit Score Now
Keeping a Health Credit Score in Retirement
As far as credit scores, Baby Boomers have done okay as a group—not quite as well as the Greatest Generation, but significantly better than younger generations. Hopefully Baby Boomers know that retirement is not the time to neglect your credit score! Your credit score will continue to drive the terms of any credit you may need—whether that is refinancing a mortgage at a lower interest rate, consolidating debt or paying for unexpected medical bills. Credit tips that are good for other ages continue to apply during retirement years:
Pay bills on time every time.
Keep credit card closing balances below 25% of their account limit—even if you pay them in full each month.
Maintain an accurate credit report. No one knows better than you if the information on your credit report is accurate.
Baby Boomers also need to be aware that seniors are often targeted for identity theft because they often have established a good credit history. It makes good sense to keep an eye on your credit report during your retirement years because that is often the first place where signs of identity theft show up. MyFreeScoreNow's credit monitoring service checks your credit report daily for significant changes that should be verified by you including:
New credit accounts opened.
Change in credit accounts such as late payments
Address and employment changes
New inquires to your credit file
Public records such as liens and bankruptcies
Retirement should be a time to relax and enjoy life a little. Treat yourself to credit monitoring so there is one less thing to worry about.
Improve Your Credit Score. Free Consultation.
Proven Results. (877) 882-2256