Posted on 2015-04-01 09:00:58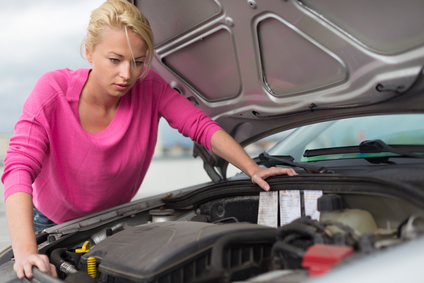 Your credit score is similar to the oil in your car. Your car may run when the oil is low or dirty, but it won't run at its best, and it's probably costing you more every time you drive it. In the same way, a neglected credit report can affect your overall credit performance and cost you more—month after month—in higher interest rates or missed credit opportunities. After all, it's the information in your credit report that is used to calculate your credit score. And credit scores determine credit terms and more.
Check Your Credit Score Now
Check for Accuracy First and foremost, make sure your credit report is free of errors. A lot of information is passed to the credit bureaus daily, and mistakes do happen. The reality is no one knows your information better than you do. It is your responsibility to ensure that the information on your credit report is an accurate reflection of your credit history. Unless you identify and dispute a credit report error, the credit bureaus will have no reason to suspect something is an error. Pay close attention to the account information on your credit report. This is where mistakes can really affect your credit score. Look for accounts you don't recognize. Check for negative information that is inaccurate. Keep in mind that accurate negative information can remain on your credit report for seven years (or up to ten years for certain bankruptcies), but older negative information should be disputed and removed. If your credit report has errors, contact the credit bureau(s) that are reporting them. Keep a detailed record of your contacts. Review Your Credit Score Report Next, if your credit report includes a credit score (and not all do), look for a report that indicates factors that are negatively affecting your credit score. These are the areas to focus on for improving your credit report and, in turn, your credit score. MyFreeScoreNow includes such a report with its credit scores. Unlike a car tune-up that can usually be done in one day, a credit report tune-up takes time. It can take weeks for disputed information to be removed, and even longer to see the effect of changed credit behavior. But, a credit tune-up can reap rewards over time that can keep money in your own pocket.
Improve Your Credit Score. Free Consultation. Proven Results. (877) 882-2256