Posted on 2014-08-27 09:00:38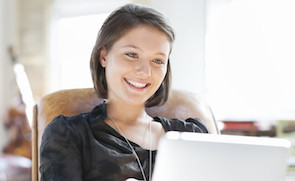 Some consumers are obsessed with their credit score. That's not all bad. After all, your credit score can have a big impact on your life and your wallet. Credit scores are used to make quick yes/no decisions on credit applications. They are used to determine the interest rate you will pay on a loan. They are used by employers to make hiring decisions. They are used by landlords to make rental decisions. The bottom line is: Credit scores do matter! The mistake many consumers make is to focus solely on the number. Many consumers don't know there are hundreds of scoring models in use today. Even FICO has dozens of scoring models for different purposes. Different scoring models could score the same credit file differently. To add to the confusion, different score ranges are used. A credit score of 700 on a scale of 350 to 850 is better than a credit score of 700 on a scale of 400 to 930. See your credit score now! To add more confusion, consumers will rarely get a credit score that uses the same scoring model as a lender uses. Lenders often use industry-specific credit score models. An auto loan company, for example, maybe more interested in how you have handled past auto loans than in whether you have been late on a credit card payment. Consumers usually receive an "educational" credit score that might be broader in scope. The important thing is to look at what your credit score is telling you. When you receive a credit score, you will usually be showed how it ranks on the scale being used. You will likely also be given specific factors that are affecting your credit score for better or wore. Take note! That's where you can make changes that can help your credit score go up instead of down. Accuracy Matters It's important to understand is that credit scores are calculated based on the information in your credit report. As the saying goes, "Garbage in. Garbage out." If your credit report has mistakes—and many do—your credit score may not be an accurate reflection of your credit history. It is important to maintain an accurate credit report, and that requires checking your credit report frequently or using a credit monitoring service such as MyFreeScoreNow to alert you when there are significant changes in your credit report. You are the only one who can recognize mistakes or fraud.
Posted on 2014-07-18 09:00:36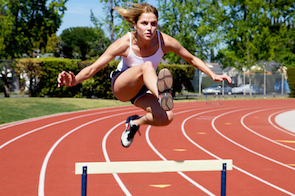 Your credit report is a snapshot of your credit profile. It documents your credit history and your current credit standing. Specifically, your credit report will indicate how you have handled past credit obligations, how much credit is currently available to you and your current outstanding debt. Why is that such a big deal? It's a big deal because: • Lenders review your credit report to help decide if you are a good credit risk. • Prospective employers may review your credit report to help make a hiring decision. • Landlords use credit reports it to decide whether or not to offer a lease. • Utility companies may review your credit report to decide how much of a deposit to require. When did you last check your credit score? There are others, but this should help you to understand why your credit report is so important. Yet—as astounding as it sounds—studies show that nearly one in four persons has never looked at his credit report. Never. That is, arguably, one of the worst mistakes you can make. Why? Because credit report errors are so common, and they can affect your credit score. When it comes to your credit report, what you don't know can hurt you. A one-time peak is a good start, but not enough. Information is constantly being added to your credit report by lenders and others. What if you check your credit report today, and then an error or fraud shows up? That's where a credit monitoring service can help. A credit monitoring service checks your credit report daily and alerts you whenever something important changes. It's an easy way to avoid surprises on your credit report—surprises you don't want to find out about when you apply for new credit. Credit Monitoring Can Help Detect Identity Theft There's another benefit to a credit monitoring service. It can help you proactively detect identity theft. No one is immune to the threat of identity theft. It has been the number one consumer complaint filed with the Federal Trade Commission every year since 2000. Some experts agree that credit monitoring is an effective way to protect yourself from identity theft. MyFreeScoreNow has been ranked as one of the Top 5 credit monitoring services in 2013, an honor we worked hard to attain. With a free trial membership you will receive your credit score—instantly—and your current credit report. Check it for accuracy, then let us do the work of staying on top of it.